Episodes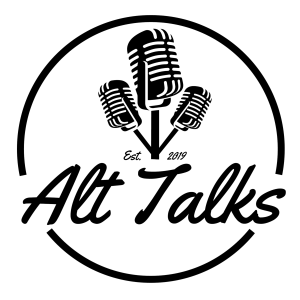 Tuesday Aug 20, 2019
Tuesday Aug 20, 2019
Episode 14 is ready to roll guy! This week our local Charlotte, NC rippers in Curiosity Kills sit down with us to talk about their new single, "Life Ruiner", and what's coming up for them! We also go over the week's news in the scene and review new albums from Aug 9th! Also transition songs are now listed below!
Albums reviewed this week are as follows:
- As I May - My Own Creations
- Acres - Lonely World
- The Contortionist - Our Bones
- Slipknot - We Are Not Your Kind
- Sparrows - Failed Gods
- Zombie Apocalypse - Life Without Pain Is a Fucking Fantasy
Follow us on Facebook, Instagram and Twitter @alttalkspodcast.
Thank you for listening! <3
Also available on iTunes, Spotify, Stitcher and Google Play!