Episodes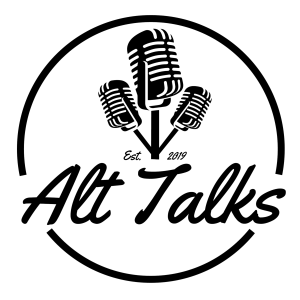 Wednesday Jan 15, 2020
Wednesday Jan 15, 2020
1st Episode of 2020 and its a big one! Johnny Crowder of the Unsigned and Unstoppable "Prison" joins us to chat about their new album, "Still Alive", Cope Notes and mental health! We also go over the week's news in the scene and review new albums from Christmas through Jan 10th! Albums reviewed and transition songs are listed below! Cannot thank Johnny enough for spending time with us; please go listen to "Still Alive"!
Albums reviewed this week:
Carbon Bandit - Carbon Bandit (Independent)

The Acacia Strain - It Comes In Waves (Closed Casket)

Bring Me The Horizon - Music To Listen To... (Sony)

Handguns - When The Light Burns Out (Pass Along Knowledge Yourself)

Forsaker - My Spot In The Void (Independent)

Nightmares - After Death (Independent)

Glow - Cope (Independent)
Transition Songs used this week:
"Na Na Na (Na Na Na Na Na Na Na Na Na)" - My Chemical Romance

"Pray for Me" - Prison

 "Silent Gold" - He Is Legend

"Audience of One" - Rise Against

"Karma's Knife" - Judiciary
Follow us on Facebook, Instagram and Twitter @alttalkspodcast
Thank you for listening <3
Also available on iTunes, Spotify, Stitcher and Google Play!
Editing by Cole Funk (best boy)