Episodes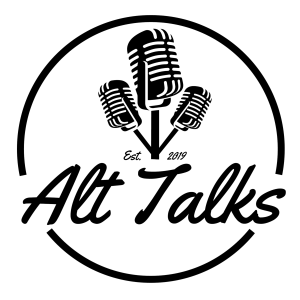 Wednesday Feb 12, 2020
Wednesday Feb 12, 2020
Honestly blows my mind to say it but here is Episode 35!! Joining us this week is Winston Salem, NC rockers, A Light Divided! Jaycee and Colt from ALD chat with us about tour, their last album (Choose Your Own Adventure) and what's coming up for them in 2020! We also go over the week's news in the scene and review new albums from Jan 31st! Albums reviewed and transition songs are listed below! Support A Light Divided and listen to their latest album, "Choose Your Own Adventure"!
Albums reviewed this week:
Bodysnatcher- This Heavy Void (Stay Sick)

Clint Lowery-

God Bless The Renegades

(Rise)

Leeched -

To Dull the Blades of Your Abuse

 (Prosthetic)

Lorna Shore - Immortal

 (Century Media)

Savage Hands -

The Truth in Your Eyes

(SharpTone)
Transition Songs used this week:
"The Diary of Jane" - Breaking Benjamin

"Another Bar Fight In Brooklyn" - A Light Divided

"Fake It" - Seether

"Thieves" - Counterparts

"Disillusion in a Discordant System" - Acrania
Follow us on Facebook, Instagram and Twitter @alttalkspodcast
Thank you for listening <3
Also available on iTunes, Spotify, Stitcher and Google Play!
Editing by Cole Funk (best boy)