Episodes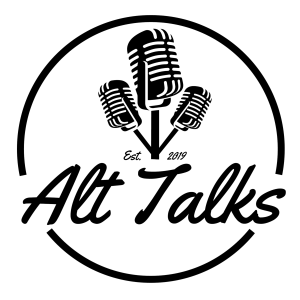 Monday Aug 12, 2019
Monday Aug 12, 2019
Episode 13 is yet again a two-fer! This week Jake has blessed us with his presence once again and brought guests! Both hailing from Lake Charles, LA, Mirages and The Weekend Transit are here to give us the lowdown on how the Bayou Beatdown Tour has been going (all thanks to Carved From Stone Records)! We also go over the week's news in the scene and review new albums from Aug 2nd! Sad snippit: Welcome To The Family has been delayed to Nov 22nd - 24th but is still gonna be SICK! Updated lineups coming soon!
Albums reviewed this week are as follows:
- Carnifex - World War X
- Have Mercy - The Love Life
- Humanity's Last Breath - Abyssal
- Northlane - Alien
- Bad Omens - Finding God Before God Finds Me
- TheCityIsOurs - Low
- Reactions - Discomposure
Transition Songs used this week are below. We own none of the rights to these songs!
"To the Key of Evergreen" - The Devil Wears Prada

"Careful What You Wish For" - Bad Omens

"Scavenger" - Mirages

"Losing Ground" - The Weekend Transit

"'84 Sheepdog" - As Cities Burn

"Freefall" - Northlane
Follow us on Facebook, Instagram and Twitter @alttalkspodcast
Thank you for listening <3
Also available on iTunes, Spotify, Stitcher and Google Play!