Episodes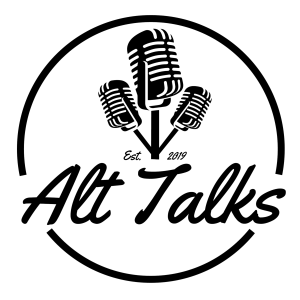 Monday Sep 09, 2019
Monday Sep 09, 2019
Back from a short hiatus with Episode 15! This week local Charlotte, NC progressive technical death metal band, Kairos., joins us to talk about the band and join in on our "Out of Left Field" discussion! We also go over the week's news in the scene and review new albums from Aug 30th! This is our first episode as a two-piece (Dylan and Jake) and we are so thankful for everyone supporting us through it all! At the end of our album reviews we've added a short "Peaks and Valleys" piece to summarize the week!
Albums reviewed this week are as follows:
Entombed A.D. - Bowels of Earth (Century Media Records)

Eyes of the Lord - Misery Feels Like Home (Closed Casket Activities)

Future Teens - Breakup Season (Triple Crown Records)

In Search of Solace - Enslaved to Tragedy (SharpTone Records)

Portrayal of Guilt - Suffering Is a Gift (Closed Casket Activities)

Rarity - The Longest Lonesome (New Damage Records)

Tool - Fear Inoculum (RCA Records)

Wage War - Pressure (Fearless Records)
Transition Songs used this week are below. We own none of the rights to these songs!
"Nothing Gold Can Stay" - No Home

"What You Would Hear" - Salt Creek

"The Crimson Coalescent" - Kairos.

"Haunted" - Revel

"Escape Room" - Gutter King
Follow us on Facebook, Instagram and Twitter @alttalkspodcast
Thank you for listening <3
Also available on iTunes, Spotify, Stitcher and Google Play!