Episodes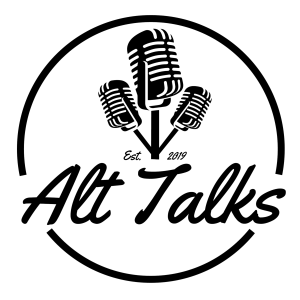 Wednesday Nov 27, 2019
Wednesday Nov 27, 2019
Just 3 days after Welcome To The Family and we have a new episode for ya! The Stygian Complex, a deathcore group from Lexington, NC joins us for Episode 26! This week we also did a This or That discussion but featuring albums instead of a line-up! We also go over the week's news in the scene and review new albums from Nov 15th! Albums reviewed and transition songs are listed below! Please go give The Stygian Complex a listen and support the hell out of them!
Massive thank you to everyone who came out to Welcome To The Family and to anyone who played <3 it was such a magical experience and we can't wait for next year!
Albums reviewed this week:
Too Close to Touch - I'm Hard to Love, But So Are You Pt. 3 (Epitaph Records)

Despised Icon - Purgatory (Nuclear Blast Records)

Fake Figures - We Are the Dead EP (War Against Records)

Lionheart - Valley of Death (Concrete Music)

Through the Tallwoods - growth. (independent)

Vatican - Sole Impulse (1126 Records)
Transition Songs used this week:
"Radial Lacerations" - Sanction

"Lucid" - Polaris

"Gutfuck" - The Stygian Complex

"Low In The Heavens" - The Drowned God

"Stigmata" - Basement
Follow us on Facebook, Instagram and Twitter @alttalkspodcast
Thank you for listening <3
Also available on iTunes, Spotify, Stitcher and Google Play!
Editing by Cole Funk (best boy)